WORLD CLASS URBAN ART & CUSTOM FRAMING
Looking for a statement piece or a new work for your art collection? Fiksate caters to entry level buyers to seasoned collectors.
Fiksate Gallery is a premier destination for urban contemporary art in New Zealand. We have been collaborating with and showcasing a diverse range of artwork from local, national and international street artists and other urban artists for over 8 years.
Discover our extensive collection of original artworks, exclusive limited-edition prints, sculptures and more.
Need that special piece framed? Look no further, we offer a comprehensive custom framing service within the gallery. Stop in for a framing consultation and view some world class art while your consultation takes place.
FEATURED ARTWORKS
Check out some of our favorite pieces selected from our extensive back catalogue of originals, prints and sculptres. Immerse yourself in the world of art with a carefully chosen assortment of our favorite pieces.
SERVICES
We pride ourselves on our adaptability and diverse range of skills, and as such we can provide a number of services outside of the ordinary. From privately commissioned artworks, both inside and outdoors, to the highest quality custom picture framing and fine art printing.
SHOP OUR COLLECTIONS
Whether it's an original artwork, sculpture, exclusive edition, or a gift card, we have you covered. From breathtaking original artworks to exquisite sculptures and exclusive editions, our diverse selection is designed to cater to your unique preferences. And don't forget about our convenient gift cards for the perfect present.
EXHIBITIONS
For the past eight years, Fiksate Gallery has showcased a diverse range of contemporary art through over 20 solo shows, group shows, and collaborative exhibitions. Our exhibitions have featured talented local and international artists, with a primary focus on urban art. Join us for our latest exhibition and discover the best in urban art in New Zealand. Stay updated on our upcoming exhibitions by signing up for our newsletter or by following us on social media.
ARTIST INTERVIEWS
Find out more about our artists backgrounds, influences and forthcoming projects by reading our artist interviews.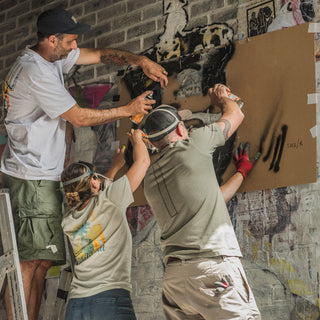 Component is a well-known Auckland-based stencil artist who has been active in the New Zealand art scene for over two decades. Widely regarded as one of the pioneers of stencil...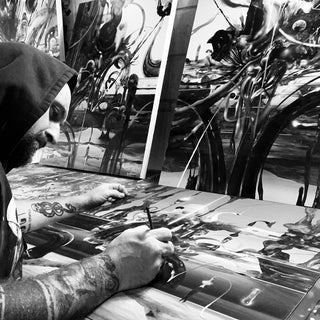 It's been almost 1 year since his sell-out show 'Even in Darkness' was held with us at Fiksate Gallery, and by the looks of this, it seems as though Jacob Yikes...
PENER - VACATION FROM REALITY
Check out Polish artist Pener's paintings from his solo show 'Vacation From Reality'.